Construction Site
Construction switchgears provide access to electricity in places such as: construction sites, renovated facilities, markets, outdoor events, camping sites and wherever a temporary connection to the electrical network is required.
All our switchboards are fully equipped with cabling and all required protections. Thanks to that the users are protected against electric shock and the effects of short circuits in consumer circuits.
Our offer includes switchboards in housings made of weather-resistant UV plastic in grey and black color.
Our switchboards are subject to detailed measurements, which are performed by authorized electricians using professional and certified measuring instruments.
All our switchboards have the necessary technical documentation and are provided with a certificate stating that the product is tested and verified and complies with the IEC61439 standard.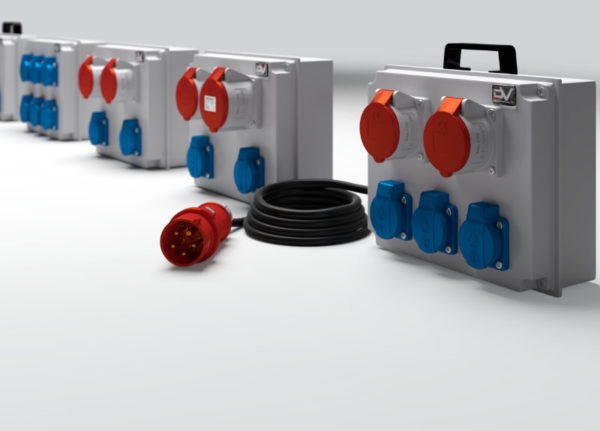 FRED SERIES
The FRED distribution boxes series has been designed for demanding users who value functionality and mobility combined in a single product. A special design allows the distribution of electricity to high-power devices with a small housing size, providing convenience of use. FRED switchgears are ideally suited both in the household and investments in the construction branch, electrical installation industry etc.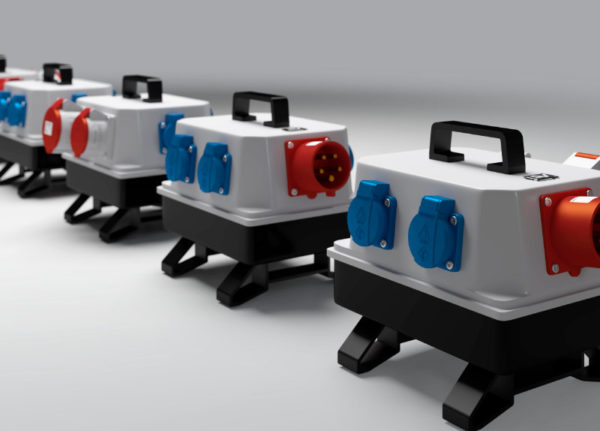 BAU SERIES
The BAU series power distribution boxes are manufactured in various variants, making them an ideal solution for use on construction sites. Their advantage is that they have a handle and contoured legs that allow them to be placed on various types of ground. The products have power sockets 32A and 16A as well as standard 230V, each supplied with a separate phase. The distribution box is ready for connection thanks to the receiver socket.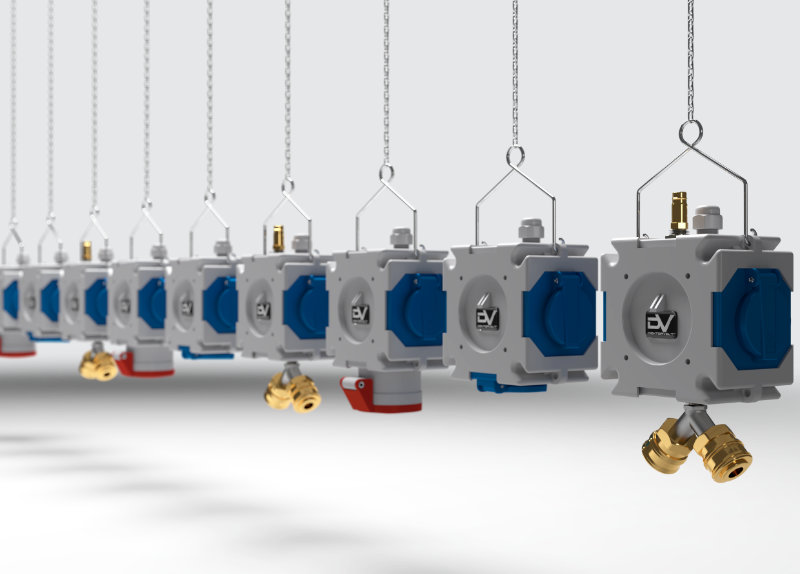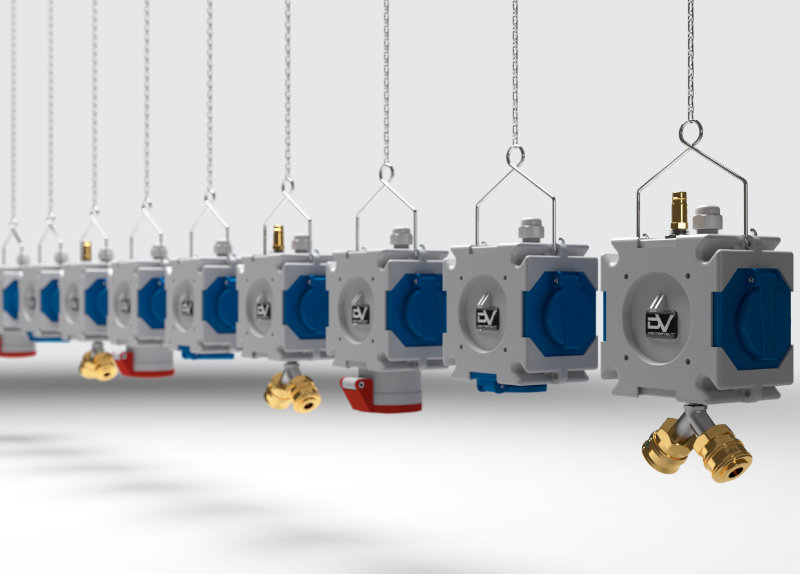 mDV SERIES
The mDV switchgears are characterized by compact housing made of top quality materials, and wiring and sockets from renowned manufacturers of electrical equipment.
The switchgears are ready to connect, they have a 1.5 m long chain allowing to hang the switchgear in any place.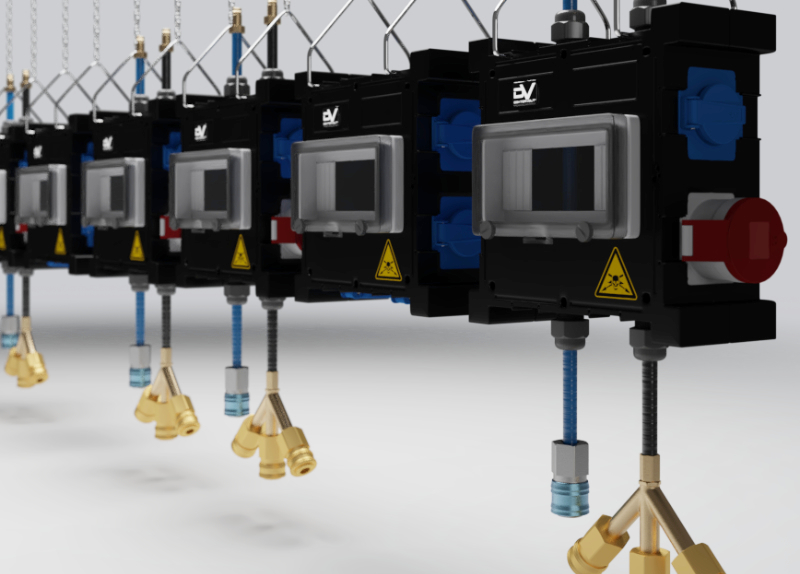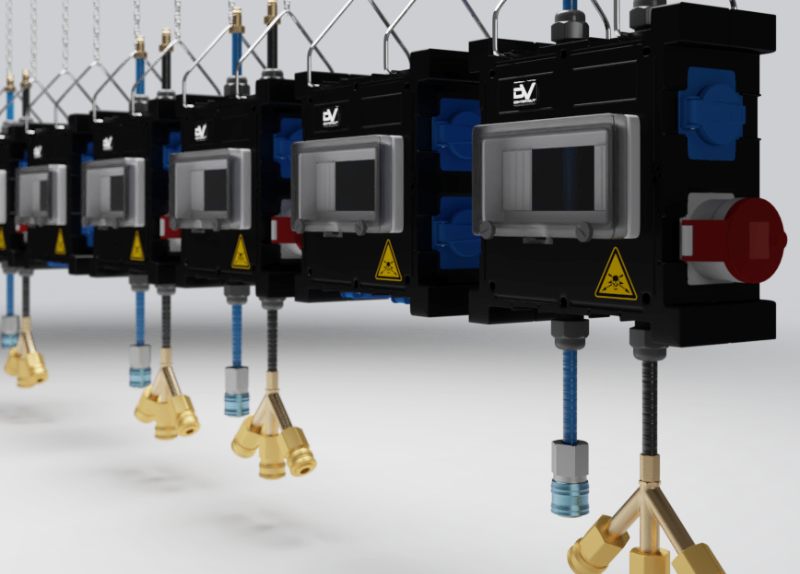 MOBIL SERIES
MOBIL hanging distribution boxes are based on impact-resistant housings, high-quality sockets and 10kA fuses. The products are also available in variants with pneumatic and hydraulic connections, creating at the same time switchgears a wide range of applications in production halls, carpentry workshops, paint shops, etc.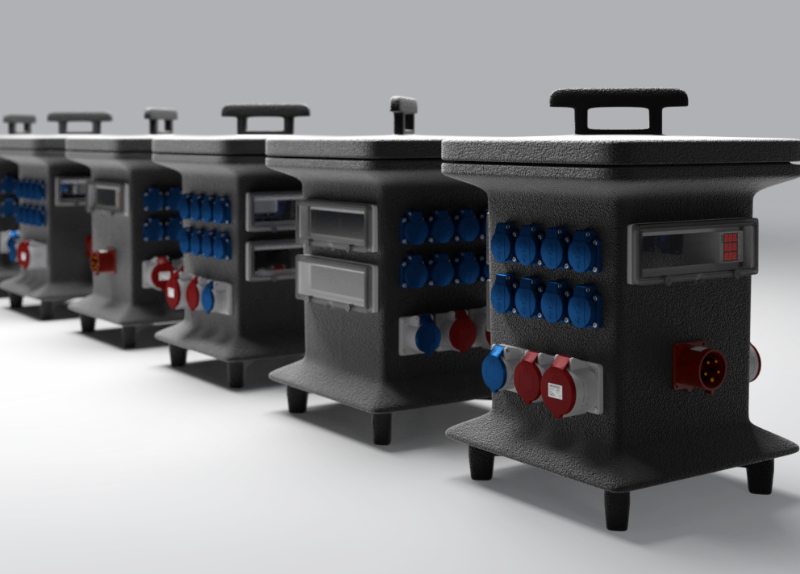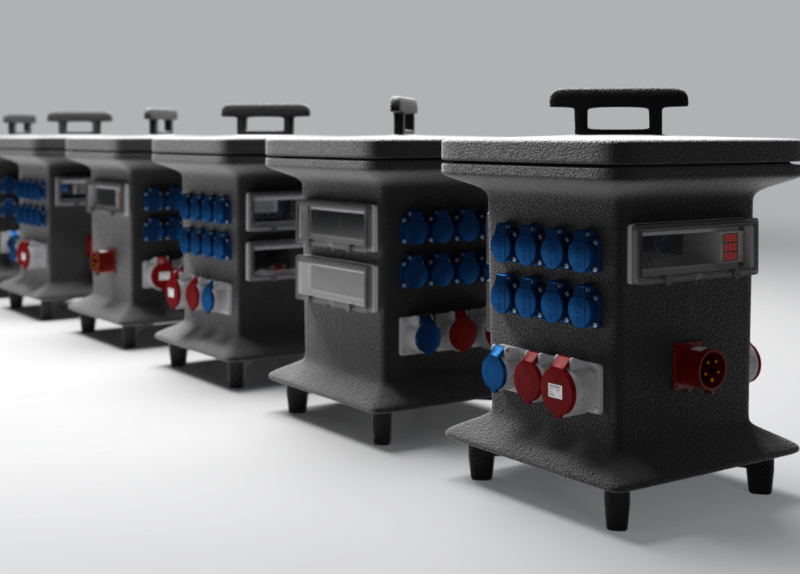 KIB SERIES
The KIB series products are a complete solution for working with high electricity consumption. Thanks to the large number of sockets, distribution boxes are able to power a larger number of devices, making them ideal for use during the organization of events, fairs, concerts, work on construction sites, etc. An additional advantage is the contoured handle, enabling convenient carrying of equipment. The distribution box is ready for connection via the 32A receiver socket. The product also has a fuse module with overcurrent and 10kA residual current circuit breakers and a 3-phase voltmeter.