Insulated busbars
Doktorvolt® busbars are ideal for electrical installations. We offer a wide range of products in variants adapted to work with single and three-phase current, with pin and fork connections, for a different number of modules. Doktorvolt® busbars are a component used in our distribution boxes, which are distinguished by the trust of customers and positive assessments of quality and safety.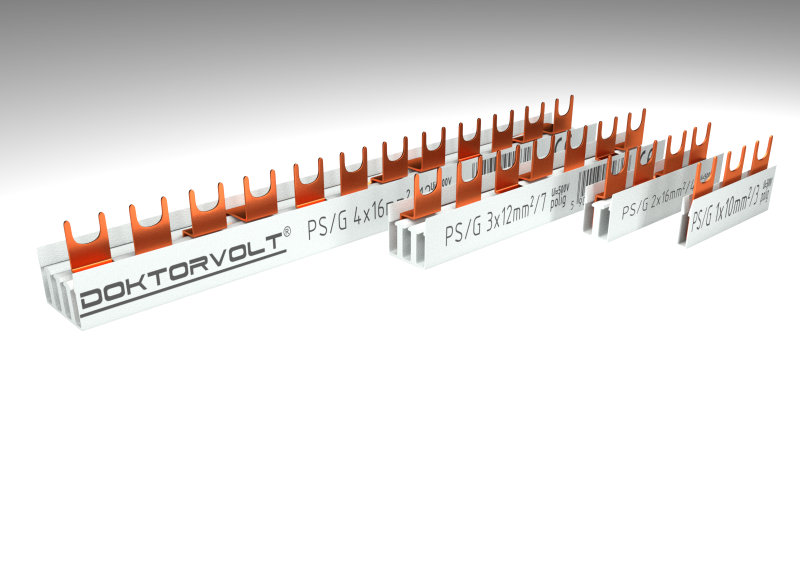 COMB BUSBARS
The combs are used to ensure the supply of electricity to all devices. They are available in the 1-, 2-, 3- and 4-pole varieties. The busbars are made of copper and are used to connect residual current circuit breakers(RCCB) and overcurrent circuit breakers(MCB).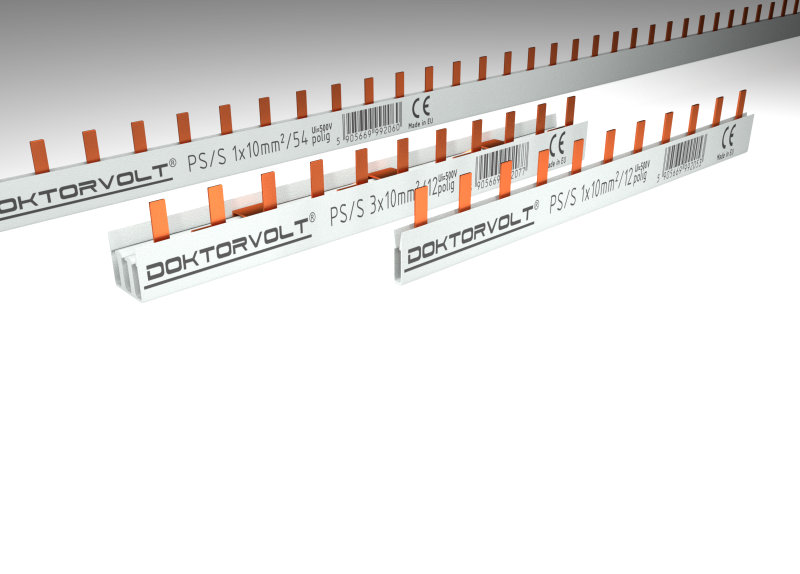 PIN BUSBARS
The pin phase modifiers are designed for connections with smaller cross-section. These rails often have a large number of modules and are relatively long, thanks to which they find perfect use in industry, construction and metallurgy. Amperage depends on the selected cross-section. The busbars come in variations from 1 to 3 poles.